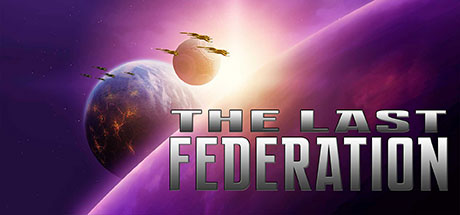 | | Month | Avg. Players | Gain | % Gain | Peak Players |
| --- | --- | --- | --- | --- | --- |
| | May 2021 | 2 | 1 | 100% | 8 |
| | April 2021 | 1 | 0 | 0% | 6 |
| | March 2021 | 1 | 0 | 0% | 6 |
| | February 2021 | 1 | 0 | 0% | 7 |
| | January 2021 | 1 | 0 | 0% | 7 |
| | December 2020 | 1 | 0 | 0% | 7 |
| | November 2020 | 1 | 0 | 0% | 5 |
| | October 2020 | 1 | -1 | -50% | 5 |
| | September 2020 | 2 | 0 | 0% | 8 |
| | August 2020 | 2 | 1 | 100% | 7 |
| | July 2020 | 1 | -1 | -50% | 6 |
| | June 2020 | 2 | 0 | 0% | 7 |
| | May 2020 | 2 | 0 | 0% | 10 |
| | April 2020 | 2 | 0 | 0% | 9 |
| | March 2020 | 2 | 0 | 0% | 8 |
| | February 2020 | 2 | --- | --- | 8 |
About The Last Federation
From the creators of AI War: Fleet Command.
Turn-based tactical combat, with up to 5 factions competing at once.

Extremely deep simulation of an entire solar system and its billions of inhabitants. Even just watching everything unfold in Observer mode is entertaining, as nations rise and fall.

New-player-friendly ramp-up of complexity as you play, which you can disable if you're already a veteran.

Eight races each have very distinct personalities and attributes. Each one even has its own completely unique political system.

Difficulty levels split between the grand strategy and turn-based combat portions of the game, both ranging from quite casual to incredibly hardcore.

Save and reload your game with ease any time, or tough it out in ironman mode.

Composer Pablo Vega's best soundtrack to date, featuring 54 minutes of music ...