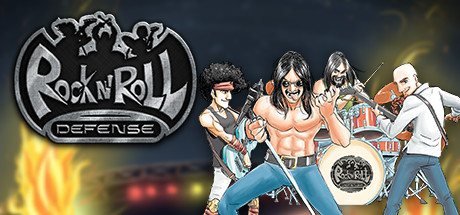 2799 ccu
/
1584,33 average
ALL-TIME PEAK
| | Month | Avg. Players | Gain | % Gain | Peak Players |
| --- | --- | --- | --- | --- | --- |
| | December 2021 | 53 | 3 | 6% | 356 |
| | November 2021 | 50 | 37 | 284.62% | 372 |
| | October 2021 | 13 | -11 | -45.83% | 385 |
| | September 2021 | 24 | 21 | 700% | 288 |
| | August 2021 | 3 | -35 | -92.11% | 43 |
| | July 2021 | 38 | 14 | 58.33% | 867 |
| | June 2021 | 24 | -22 | -47.83% | 416 |
| | May 2021 | 46 | 37 | 411.11% | 303 |
| | April 2021 | 9 | -58 | -86.57% | 173 |
| | March 2021 | 67 | 58 | 644.44% | 614 |
| | February 2021 | 9 | -13 | -59.09% | 52 |
| | January 2021 | 22 | -56 | -71.79% | 163 |
| | December 2020 | 78 | 51 | 188.89% | 2,799 |
| | November 2020 | 27 | 19 | 237.5% | 636 |
| | October 2020 | 8 | -3 | -27.27% | 404 |
| | September 2020 | 11 | 7 | 175% | 361 |
| | August 2020 | 4 | -41 | -91.11% | 71 |
| | July 2020 | 45 | 23 | 104.55% | 576 |
| | June 2020 | 22 | 12 | 120% | 793 |
| | May 2020 | 10 | 0 | 0% | 39 |
| | April 2020 | 10 | 5 | 100% | 265 |
| | March 2020 | 5 | 1 | 25% | 49 |
| | February 2020 | 4 | --- | --- | 205 |
About Rock 'N' Roll Defense
Rock 'N' Roll Defense is a small tower defense game, where you should defend a rock concert from the bad music menace.

Perfect to play while in a queue for another game (the enemy waves are not released until you want to).

Defend the rock from different types of enemies, passing trough pop, country, dance and even on hell. Try to beat 40 stages counting with multiple types of speakers (towers) and get all the 250 achievements.
Easy to learn and hard to master mechanics.

Beat 40 stages and hundreds of enemies counting with 8 types of speakers and a special when as your last resource to defend your concert.

Use strategy to get coins to place and upgrade the best speakers.
Addictive hard to get 3 star gameplay.

Cartoon visuals.

40 stages, 20 enemy types (4 bosses), 8 different...