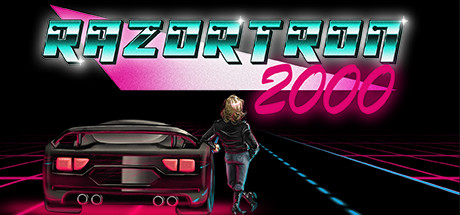 | | Month | Avg. Players | Gain | % Gain | Peak Players |
| --- | --- | --- | --- | --- | --- |
| | December 2021 | 51 | 10 | 24.39% | 376 |
| | November 2021 | 41 | 26 | 173.33% | 351 |
| | October 2021 | 15 | -5 | -25% | 348 |
| | September 2021 | 20 | 17 | 566.67% | 301 |
| | August 2021 | 3 | -36 | -92.31% | 28 |
| | July 2021 | 39 | 15 | 62.5% | 829 |
| | June 2021 | 24 | -17 | -41.46% | 440 |
| | May 2021 | 41 | 32 | 355.56% | 321 |
| | April 2021 | 9 | -53 | -85.48% | 157 |
| | March 2021 | 62 | 54 | 675% | 606 |
| | February 2021 | 8 | -10 | -55.56% | 59 |
| | January 2021 | 18 | -6 | -25% | 187 |
| | December 2020 | 24 | 4 | 20% | 424 |
| | November 2020 | 20 | 12 | 150% | 488 |
| | October 2020 | 8 | -3 | -27.27% | 472 |
| | September 2020 | 11 | 8 | 266.67% | 366 |
| | August 2020 | 3 | -39 | -92.86% | 86 |
| | July 2020 | 42 | 23 | 121.05% | 562 |
| | June 2020 | 19 | 12 | 171.43% | 852 |
| | May 2020 | 7 | 2 | 40% | 35 |
| | April 2020 | 5 | 1 | 25% | 44 |
| | March 2020 | 4 | 3 | 300% | 48 |
| | February 2020 | 1 | --- | --- | 32 |
About Razortron 2000
RAZORTRON 2000 is a top down endless racer. Turn on your radio, try to beat your score by running as fast as you can on randomly generated tracks before running out of gas, avoiding cars and side barriers.

Perfect to play when you are in a queue for another game or when you want to get your name on the top of a leaderboards. This is a small, re-playable game, the objectives included are to beat your best score, time or to get on the leaderboards, unlock cars and get achievements.

Enjoy lots of unlockable cars, each one has it's own color scheme and aesthetic.

Based on oldschool top down racing games such as Road Fighter, Spyhunter and Bump n Jump.
Get as far as you can avoiding traffic, walls and running out of gas.

Run on difficult increasing randomly generated tracks.

You'll get big...