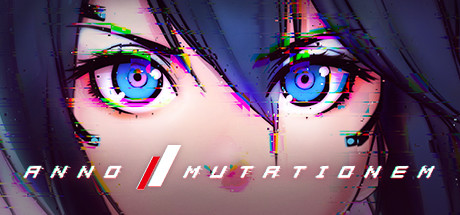 2924 ccu
/
2921,5 average
ALL-TIME PEAK
| | Month | Avg. Players | Gain | % Gain | Peak Players |
| --- | --- | --- | --- | --- | --- |
| | July 2022 | 134 | 71 | 112.7% | 202 |
| | June 2022 | 63 | -5 | -7.35% | 275 |
| | May 2022 | 68 | -25 | -26.88% | 199 |
| | April 2022 | 93 | -231 | -71.3% | 247 |
| | March 2022 | 324 | 324 | --- | 2,924 |
| | February 2022 | 0 | 0 | --- | 0 |
| | January 2022 | 0 | 0 | --- | 0 |
| | December 2021 | 0 | 0 | --- | 0 |
| | November 2021 | 0 | 0 | --- | 0 |
| | October 2021 | 0 | 0 | --- | 0 |
| | September 2021 | 0 | 0 | --- | 0 |
| | August 2021 | 0 | 0 | --- | 0 |
| | July 2021 | 0 | 0 | --- | 0 |
| | June 2021 | 0 | 0 | --- | 0 |
| | May 2021 | 0 | 0 | --- | 0 |
| | April 2021 | 0 | 0 | --- | 0 |
| | March 2021 | 0 | 0 | --- | 0 |
| | February 2021 | 0 | 0 | --- | 0 |
| | January 2021 | 0 | 0 | --- | 0 |
| | December 2020 | 0 | 0 | --- | 0 |
| | November 2020 | 0 | 0 | --- | 0 |
| | October 2020 | 0 | 0 | --- | 0 |
| | September 2020 | 0 | 0 | --- | 0 |
| | August 2020 | 0 | --- | --- | 0 |
About ANNO:Mutationem
Enter our world!
Welcome to the neon-covered, 2D-meets-3D Cyberpunk world of ANNO: Mutationem. In this Action-Adventure game with RPG elements, you become Ann: a highly-skilled combat-trained lone wolf on a personal mission in a giant Metropolis, full of sinister mega-corporations, mysterious fringe groups and creatures more bizarre than words can express.
Where 2D meets 3DUnique 2D-to-3D gameplay, seamless switching between 2D Action n' Platforming and 3D Exploration to interact with the world and its inhabitants


Ann kicks AssAnn will slash, shoot, combo, grenade-throw & ground-pound her way thru hordes of enemies and huge bosses.



Explore, Discover & ReturnExploring diverse locations such as huge cities & complex underground structures, players are free to go as they please, returning to previous areas and unlock new events.


A dark, twiste...