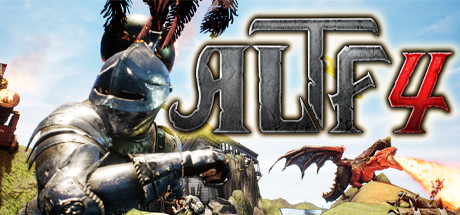 1024 ccu
/
420,71 average
LAST 24h
1200 ccu
/
125,34 average
LAST 30d
| | Month | Avg. Players | Gain | % Gain | Peak Players |
| --- | --- | --- | --- | --- | --- |
| | August 2022 | 292 | 250 | 595.24% | 1,200 |
| | July 2022 | 42 | 16 | 61.54% | 359 |
| | June 2022 | 26 | -12 | -31.58% | 55 |
| | May 2022 | 38 | 13 | 52% | 113 |
| | April 2022 | 25 | -7 | -21.88% | 55 |
| | March 2022 | 32 | -25 | -43.86% | 72 |
| | February 2022 | 57 | -18 | -24% | 125 |
| | January 2022 | 75 | -51 | -40.48% | 197 |
| | December 2021 | 126 | 10 | 8.62% | 298 |
| | November 2021 | 116 | 87 | 300% | 328 |
| | October 2021 | 29 | -14 | -32.56% | 73 |
| | September 2021 | 43 | -25 | -36.76% | 108 |
| | August 2021 | 68 | 14 | 25.93% | 132 |
| | July 2021 | 54 | -18 | -25% | 102 |
| | June 2021 | 72 | -60 | -45.45% | 288 |
| | May 2021 | 132 | -140 | -51.47% | 396 |
| | April 2021 | 272 | 0 | 0% | 522 |
| | March 2021 | 272 | 266 | 4% | 979 |
| | February 2021 | 6 | --- | --- | 106 |
About ALTF4
ALTF4? The Way You Play Games Is Simple!!Become a somewhat clumsy Knight and overcome Trap!!But the way to get there won't be simple.Will you be able to overcome the various traps and irritating terrains in your way?
Test your controls!

Save systems are not supported!!

It's full of exciting background music and annoying traps!

You feel like you can do better after you die, don't you?

A variety of traps will continue to drive you to death!

Think about the thrill of overcoming those traps and clearing the game!

After you clear the game for the first time, try to succeed without dying from beginning to end!